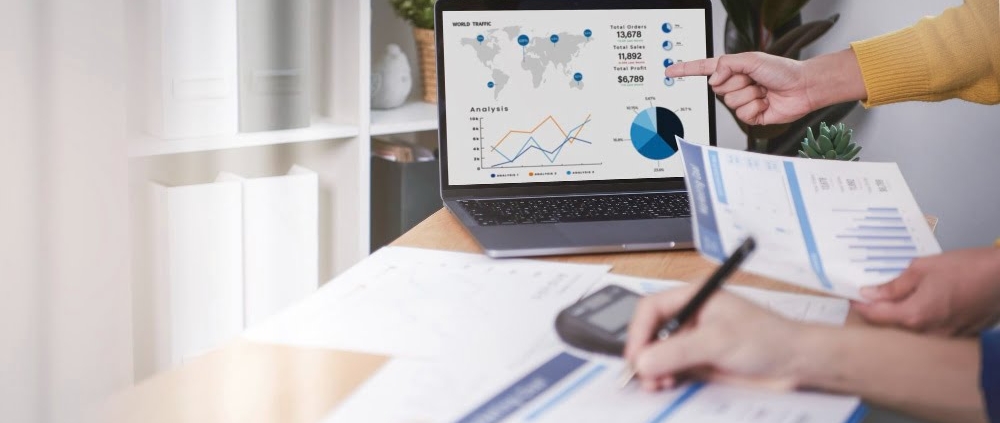 Linking has been an inherent part of the overall SEO strategy in boosting traffic to a website. Linking is an off-page element of SEO, and it involves incorporating inbound links from external sources. With this increased traffic from other websites, you can ultimately improve your ranking on Google Search Engine Result Pages (SERPs).
However, building quality links to the issue here. Such White Hat link-building techniques mean creating relevant, valuable, and organic links related to your niche and satisfies the user by giving them the information they're looking for. Without incorporating relevant and quality links in your site, you may end up being penalized by Google instead of being rewarded for it.
Throughout its history, Google has been rolling out updates on its algorithms, which affects how websites rank on SERPs. In its first popular Florida updates back in 2003, the search engine penalized Black Hat Techniques of link building like spamming. Since then, link building has become a time-consuming and complex part of SEO, but it's essential nonetheless.
What is Backlinking?
Backlinking refers to a reference made on one website which directs users to another website. Backlinks are inbound links that cause traffic to be directed to your site from an external one. Backlinks are among the most important ranking factors for search engines like Google and Bing.
Many studies have stressed the importance of building backlinks and great content for a successful ranking strategy.
But a major mistake made by SEO experts and marketers is that they go for several links rather than the quality. That's a big mistake. A few quality links are much better than hundreds of irrelevant backlinks.
But how do you factor in quality when incorporating backlinks?
All links are not the same. Moreover, the quality of links may vary from industry to industry and depends on the language, country, and keywords in question.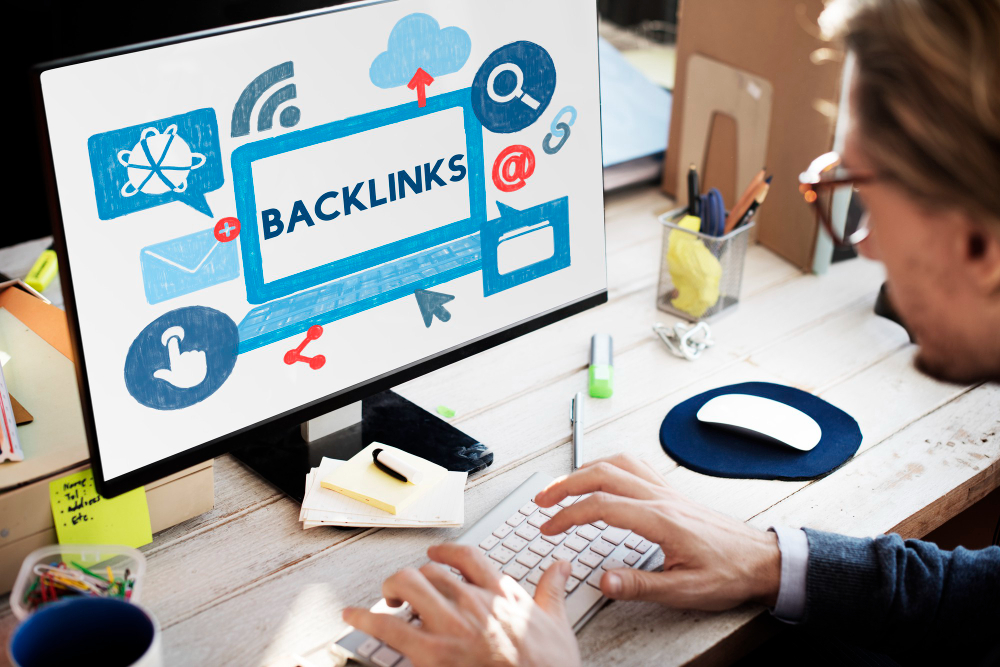 Benefits of Link Building
You need to proceed with caution when building links for your site. Backlinking validates your site's content and helps users associate with it and get more information on the topic they're looking for.
Quality links are favored by Google, and in turn, the search engine rewards your site with higher rankings. And good links are all about relevancy, quality, and user focus.
Here is why you should focus on quality backlinking for your business:
Links are one of the top factors for ranking on Google SERPs.
Relevant links can point the user toward great content.
Backlinking confers trust in your brand.
It links to the web.
Google uses links to discover your website and content before it ranks it.
Many experts and Google have proclaimed it unnatural to have websites without backlinks.
 Tips to Build Quality Links
If you're starting as an SEO professional, it may not be easy to incorporate relevant links on your website. The idea is to follow white-hat techniques in link building which allows you to start instantaneously and without any expense.
Below are some ways to go about backlinking for your website:
Build Online Relationships
Building good relationships with authoritative websites and content creators is one of the most common ways to approach link building.
Try to build relationships with websites, forums, social groups, and online content creators that are related to your niche. Don't let an opportunity to build new contacts go by.
Wondering how to do it?
You can start by making relevant comments on external blogs, groups, or posts with interesting and valuable content related to the topic of discussion. The idea is for users to derive useful information from those comments. Such active participation in online communities related to your niche allows you to build healthy relationships, get some quality backlinks, connect with your target audience organically, and keep up-to-date on the latest trends and news.
If you're a newbie in the SEO field, asking for links is a good start. Start tapping into your contacts and ask for backlinks from any friend, relative, or peer with a blog site or website.
The only rule here is to ensure that the link source should come from a site that is relevant to your industry. Thus, keyword selection is of prime importance here.
However, asking for links is the second step, the first step is creating useful content that your users will be directed to from those links. With great and useful content, others will start reaching out to you for links.
It's also imperative that you ask them for links in content rather than on the footer or sidebar. In-content links will have a greater impact on your website rankings.
Adding blog posts goes a long way in helping your content and website to rank high on SERPs. Creating a single blog post with a single link won't do any good here; you must keep blogging regularly to achieve the desired result.
Be regular with your blogs and write on topics that circle your niche and your target audience's needs. With consistent blog posts which consist of relevant, useful, and well-formatted content, your site starts gaining authority from Google.
The right keyword selection and regular blogging will start reaping the rewards for you soon enough, with more and more people looking to link your content in due time.
There are many online forums and sites which will allow you to write blogs as a guest on their platform. But you also need to be sure that the website or blog is relevant to your industry.
Include content that gives information on your industry as a whole, rather than just writing about your business or its products. Focus on the quality of your writing with professional and interesting content for your target audience.
The key here is to get links that aid in your website rankings. Irrelevant or poor-quality links can adversely affect your website rankings. There are various online tools like ahrefs and Moz Link Explorer that help you to find relevant and high-quality links to publish your posts.
Guest blogging helps to establish a mutually beneficial relationship between the guest blogger and the site they publish their content.
Testimonial Link Building
Testimonials are user reviews of a product or service enlisted by businesses on their websites. They also offer the opportunity to write about your experience with their product.
Testimonial linking is a mutually beneficial arrangement for both parties; it gives you the chance to get high-quality links while businesses can enjoy greater trust in their brand. Writing testimonials has emerged as a useful strategy to attract traffic from a site with higher approval ratings than your website.
It's a win-win situation where the business can get more testimonials for their site while you can build a quality and authoritative backlink for your website.
Competitor research is yet another way of identifying relevant backlinks for your site. When you analyze the backlinks that your competitors have incorporated, you may notice some links that you've not targeted yet.
Numerous online tools help you to analyze your competitor's backlinks along with the source of those links and their techniques. If you notice a high-quality backlink incorporated by your competitor that you haven't used yet, it's time to acquire similar links for your website as well.
Influencers are freelancers who create highly engaging content to compel their audience to take action. They've become an essential component in online marketing with product shoutouts, sponsorships, and trials. This is a benefitting arrangement for both the business and consumers.
When you partner with influencers, they add links to their posts and stories on social media platforms. Search engines like Google emphasize content or links provided by authority figures with high levels of engagement.
They compel users to try out a new brand while it confers extra reach, more quality links, and higher rankings for your website.
Build Links on Social Media Platforms
Insert your links on all social media platforms where you have a presence. Google values social media sites like Facebook, Instagram, Twitter, and Quora, owing to the user-generated content on these platforms.
You can add your links on profile and description pages and shared content. Retweets are particularly effective in this regard.
Lastly, ensure that your links are well included in your YouTube profile and video descriptions if you have your channel. YouTube is a great medium to connect with a large chunk of the audience and showcase your content to them.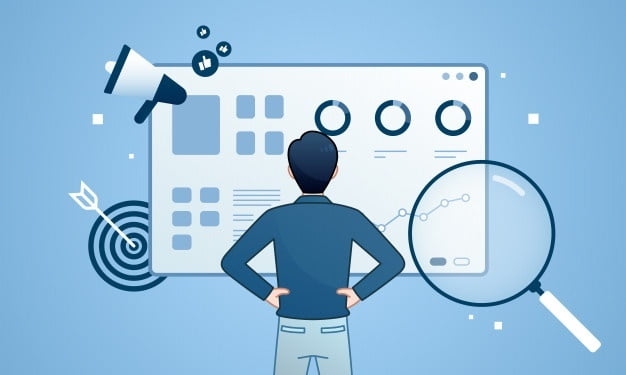 Link Building is Central to your SEO Strategy
There's no shortcut or alternate way to do it when it comes to building links. Getting inbound links for your site greatly increases rankings.
With these link-building tips mentioned above, you can plan your linking strategy and follow it up consistently for the desired result. You can get help from online tools to find high-quality, relevant, and organic links for your site to improve your website ranking considerably.
Creating excellent content and inbound links will pave the way for success in your SEO campaigns and build goodwill for your brand.
https://www.hawaiiseowebdesign.com/wp-content/uploads/2022/01/businesspeople-meeting-plan.jpg
466
1000
HawaiiSEO
https://www.hawaiiseowebdesign.com/wp-content/uploads/2022/01/logo1-300x172.png
HawaiiSEO
2022-01-25 09:23:40
2022-11-04 10:38:40
High-Quality Backlinking Tips in 2022