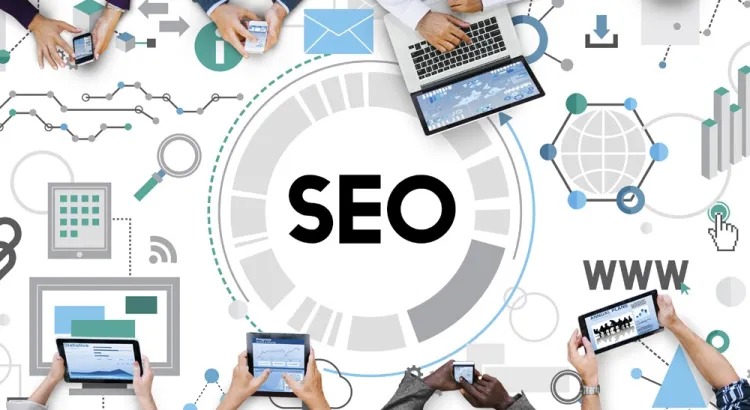 The marketing and advertising field has seen a paradigm shift in just one-fifth of the 21st century. From the advent of the internet to the mass adoption of smartphones, the world of marketers and consumers has grown by leaps and bounds in these past two decades.
Since the internet became a thing, SEO became a thing, thanks to a particular search engine giant that has revolutionized how we search for information online. SEO has also been a major benefactor for businesses, powering their marketing platforms and tools to promote their products in the digital world.
Now, a business isn't just confined to a local crowd; it can target billions of prospects online with a sound SEO campaign. Now would be a great time if you haven't yet started to invest in improving your organic rankings.
With a robust SEO strategy and dedicated efforts, you can make your business visible to anyone who searches for keywords related to your niche. When a great SEO campaign comes together, it ensures more brand awareness, web traffic, conversions, and ultimately revenue.
It's also needless to point out the effects of being anywhere other than Google's first result page. As a matter of fact, even the second result page sees less than a 1% click-through rate for all online searches.
So if you're wondering how you can leverage SEO to help grow your business, read this blog to clarify SEO basics.

Growing your Business with SEO
When your SEO campaign starts yielding results, you'll see improved rankings and organic traffic to your site, which is always the best sustainable solution for any business. While pay-per-click (PPC) advertising can get you instant results, it's only a short-term fix.
As you get more organic traffic, you get more qualified leads with higher chances of conversions. This results in higher sales and profits for your business with an outstanding ROI; SEO is the most cost-affordable marketing solution out there.
If you're new to SEO and want to get started on your own, here's what you need to focus on:
Targeting the Right Keywords
You know keywords as phrases a user searches for online, but what do we mean by the 'right keywords'?
Keywords are the foundational pillars of SEO, phrases that your prospective customers are searching for online and which can be used to bring those prospects to your business. Research the phrases your target audience uses to search for products or services similar to yours. Ideally, they should be a mix of your focus keywords and long-tail keywords.
However, the catch here is that you have to go for keywords that are most searched online, or 'high traffic keywords,' but with low competition, which means that your competitors do not target them. With the right keywords with high search volume but low competition, you can pave an SEO roadmap that'll help you improve your rankings in the long haul.
Several online keyword-finding tools help you find keywords by volume, difficulty overview, and the number of backlinks, along with alternate phrases that you can use in your SEO campaign.
As a beginner, you'll have your work cut out with a powerful tool that makes keyword research easier for you. Using these tools is also very beneficial for start-ups and lead-generation campaigns.
Creating High-Quality Content
Content is another prime element that dramatically affects your rankings. Creating high-quality content is necessary to provide your readers with useful, relevant, and informative content. Along with establishing trust with your users, it also improves your rankings.
The key to creating high-quality content is understanding the user's search intent. The answer to 'what your customers want is the key to engaging them with relevant and informative content that satisfies their needs and queries.
As a matter of fact, Google, in its first update, outlined that high-quality content overshadows keyword volume. If you're creating valuable content for users, you're already doing a chunk of your SEO right.
A key revolution in technology came as smartphones became a common feature globally. It connected more and more people to the internet anywhere, anytime, with access to worldwide information at their fingertips.
And almost half a decade ago, mobile searches rose past desktop searches, prompting Google to update its algorithm to favor mobile-friendly sites. So, the crux here is that if your website is not responsive on mobile devices, i.e., page load issues, bad alignment, oversized texts, or anything else that alters the smartphone view from its desktop version, Google won't put you on top of its SERP.
Optimizing your website for mobile devices means making it respond to universal browsers and display size. The user should be able to read all content and access your site features without any glitches on their smartphone.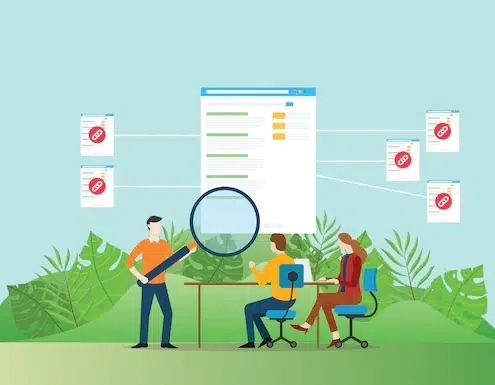 Don't Forget Meta Descriptions.
Meta titles and descriptions are minute aspects of SEO; they are equally important. Meta title refers to the main title that shows up on Google SERP, while meta description is the short description that follows the title.
Now meta descriptions are important because that's what a user will see before clicking your web page link. It's not rocket science, just a small explanation of what the user should expect when they enter the specific web page.
You'd want to be informative with your meta description so that the user understands the context without being too elaborate. A meta description is limited to 150 characters, so you need to contain the description within this limit. Remember to include your focus keyword in the description.
But, while including keywords and all is very good, remember that both the title and description should adequately inform the user what the web page is about.
Building High-Quality Links
Backlinks are basically links between two websites. Backlinks are crucial to your SEO effort, as the number of backlinks on your site will signify trust and confidence in your content. In other words, when you have many inbound links to your site, it tells search engines like Google that your site offers great content that others rely on, thus improving your rankings.
Getting backlinks isn't the trick; the trick is to earn links from popular and trustworthy sites offering relevant content which is related to your niche. If your website's link is included in a highly authoritative site, it will boost your rankings and online visibility.
Understand that not all backlinks are valuable. If your linking strategy includes simply earning several links without regard to expertise, it won't work! Google only prefers backlinks earned from trustworthy sources.
The Importance of SEO for your Business
The significance of SEO in building a brand and driving awareness is unparalleled. SEO has leveled the playing field for every business out there, big or small, local or multinational.
Start-ups can target low-competition keywords to enhance their visibility and grow their consumer base. They can also reach out to authoritative and trustworthy sites for guest posting, which'll earn them quality backlinks and also position them as credible sources of information. High-quality backlinks mean more traffic to your site, which means you also gain the favor of search engine bots when ranking.
And, of course, the top websites on SERP enjoy much higher conversions through organic channels than those situated down below. This helps you to generate better-qualified leads and nurture them to convert into your customers.
In addition, a great SEO campaign also means that your customers are more familiar with your brand, further influencing their purchasing decision.
Lastly, it's very affordable. You simply need to hire an experienced agency in SEO strategy and results. There's no other cost associated here; you can enhance your online visibility and reap long-term benefits at just a fraction of the price that other forms of marketing require.
SEO Boosts Your Business Growth
Google uses over 200 algorithms as its ranking factors. While optimizing for all of them is impossible, you must get the basics right. The algorithm keeps updating, so it's a constant endeavor to get your site ranked on Google's first page and maintain the top spot.
By focusing on the basics alone, you'll see a gradual improvement in your organic rankings that'll ultimately bring surplus traffic to your site, which means you can engage more prospects on your site and increase your customer base. If you get the keywords, content, links, and mobile responsiveness right, you're already doing more than thousands of your competitors.
As you keep getting better at SEO, you can move further and learn to optimize the advanced features that Google has in its guidelines. You can also avail the surfeit of tools available online to get help with keyword research, link building, and other ranking signals that determine your web positioning. But just remember, the basics are the pillars of your SEO campaign; any inaccuracy there and nothing else will matter.
This was our blog piece on how SEO can help your business grow. We hope you liked the article.
For more articles like this, visit our blog section and get all industry insights and news.
https://www.hawaiiseowebdesign.com/wp-content/uploads/2022/04/seo-essentials.webp
410
750
HawaiiSEO
https://www.hawaiiseowebdesign.com/wp-content/uploads/2022/01/logo1-300x172.png
HawaiiSEO
2022-06-14 07:05:46
2022-11-15 10:17:25
How to Use SEO to Grow your Business