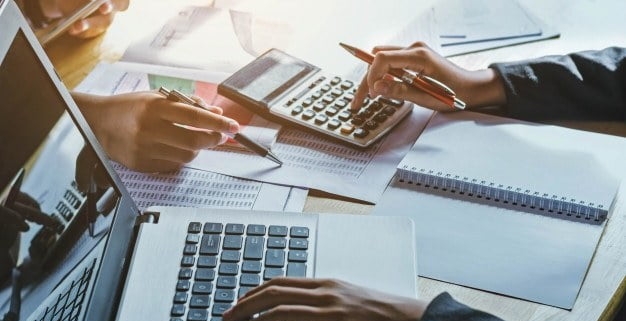 Backlinks are considered one of the building blocks of a sound SEO campaign. Along with content and user experience factors, backlinks determine the ranking ability of your site and web pages. Google's ranking algorithm identifies backlinks, also called external links, to a site and favors the site in its result pages.
A good linking practice establishes you as a trustworthy source, and search engines like Google reward such sites with high rankings. Another reason why Google prefers external links is that its mission statement reads "to organize the world's information and make it accessible and useful." So when you focus on building high-quality backlinks which point to other trustworthy sources of information, you're playing your part in helping Google achieve its mission statement.
Backlinks from high authority and relevant websites enhance your visibility, increases online traffic, and boosts brand awareness.
But backlinks are of various kinds, all having varying degrees of effect on your SEO performance. In this article, we'll look into what kinds of backlinks you can build and how they affect your website rankings.
Backlinks: Good v/s Bad Practices
As mentioned above, there are various kinds of backlinks and tactics you can use for furthering your SEO performance². But not all of them will bring you positive results; there are some link-building tactics that are considered spam by Google and are hence penalized.
We'll discuss each of these linking practices at length, but let's look at the good and bad practices in a snapshot:
| | |
| --- | --- |
| Good Backlinks | Bad Backlinks |
| Guest Posting | Paid Backlinks |
| Blog Comments | Reciprocal Links |
| Social Bookmarking | Directory Backlinks |
| Author Bio Backlinks | Private Blog Network Links |
| Editorial Backlinks | Auto-Generated Backlinks |
| Social Media Backlinks | 301 Redirect Backlinks |
| Infographic Backlinks | |
| Testimonial and Review Backlinks | |
Types of Backlinks and How They Affect SEO
There has been a paradigm shift in the modus operandi of acquiring backlinks to improve rankings. Merely a decade ago, the general practice was to acquire a whole bunch of backlinks with little or no regard to its relevance. SEO experts used to prefer quantity of backlinks over quality, and it was indeed improving their Google rankings.
But no more!
In 2012, Google's Penguin update³ changed the way marketers and content creators created backlinks for their content. In sweeping changes made to its algorithms, Google started penalizing links acquired through purchases, farming, and other tactics for acquiring massive numbers of spammy links in order to manipulate search engine results.
Did You Know?

The top-ranked pages on Google SERP have 3.8 times more backlinks than sites ranked lower than the first page.
These updates introduced what we refer to as 'ethical link building.' These are the practices that every SEO specialist should follow to achieve long-term results.
Let us now look at the various kinds of links that you can build for your website and how they would affect your SEO rankings:
Guest Posting
Guest posting or blogging means creating content as a guest author on another website that contains a link back to your own site. Guest posting is a popular way to acquire high-quality links relevant to your niche and provide useful information to readers.
How does it affect your SEO rankings?
Google favors guest blogging if the information provided therein is useful to readers. However, you shouldn't go for a high volume of low-quality links, as it indicates link scheming to Google and directly goes against their guidelines.
The key to building high-quality backlinks through guest posts is to reach out to webmasters related to your niche and build relationships with them for backlinking.
PaidBacklinks
Paid backlinks are the links acquired in exchange for money. Buying links is considered unethical by Google and goes against their webmaster guidelines.
How does it affect your SEO rankings?
Google does not consider buying links as an ethical practice and catalogs it under link scheming. Any link acquired in exchange for money or something valuable will incur a penalty by the search engine.
BlogComments
Blog comment links were all the rage some two decades ago. The popular link-building method included leaving comments on a blog with keyword-rich anchor texts that redirected to another website. Soon enough, many automated services sprang up, which turned blog commenting into a spammy tactic for acquiring backlinks.
How does it affect your SEO rankings?
Blog comments do not directly violate Google's ranking guidelines and can be used limitedly. Leaving organic and useful comments on blogs is completely acceptable, but blog comments shouldn't be exploited for the sole purpose of attaining links.
ReciprocalLinks
Reciprocal links or exchanged links is the process of linking two websites with a mutual agreement between the webmasters. In this strategy, the owner of two websites may enter into an agreement to link back to each other's sites.
How does it affect your SEO rankings?
Exchanged links are considered a black hat SEO technique and shouldn't be a part of your backlinking strategy.
SocialBookmarking
Social bookmarking involves saving or bookmarking a web page link with networks or private domains and with tag categorization. Social bookmarking is useful if you want to provide users with genuine and relevant information on forums and fan sites.
How does it affect your SEO rankings?
Social bookmarking has become an obsolete practice in SEO. Google places little to no value on social bookmarking links but doesn't consider them a vital factor influencing your website rankings.
DirectoryBacklinks
Online web directories or catalogs are a digital list of websites or businesses. These directories were once used for link-building purposes, though the process has become rather an old-school method for backlinking.
How does it affect your SEO rankings?
Simply put, directory backlinks have no authority when it comes to rankings. You should only use factually correct information if you want your site listed in online directories. Regardless, it would be wise not to use directories for mass link-building purposes to avoid being penalized by Google.
AuthorBio Backlinks
Most articles published online consist of the profile or bio of the author. A few years ago, SEO experts began adding anchor texts for links in author bios. These links direct the user to the author's website, social media page, online store, etc.
In a Google Webmaster Hangout session, John Mueller said that bio pages had more to do with site linking and user experience than ranking websites.
How does it affect your SEO rankings?
If you want to include links on author bios, only do so on trustworthy sites. Otherwise, they may be categorized under spammy tactics and may end up being penalized by Google.
PrivateBlog Network Links
Private blog networks, as the name suggests, are groups of sites created for the sole purpose of linking back to a money site. These sites or networks are private and cannot be traced back to their source.
How do they affect your SEO rankings?
Private blog networks are considered deceitful measures as Google and other search engines once upon a time had no way to detect where these links were coming from. However, that's not the case today, and Google can easily figure out any PBN links pointing to your site. In such a case, your website will be deindexed and possibly penalized.
EditorialBacklinks
Editorial links are the best backlinking practice that Google acknowledges. They act as a reference point for users to grab more information on the topic discussed. That's because editorial backlinks aren't purchased or traded for; they're acquired organically by providing high-quality content.
How do they affect your SEO rankings?
Editorial links are great examples of healthy and high-quality backlinks. Google wants you to use editorial links organically for ranking your site high on the SERPs.
Auto-GeneratedBacklinks
Auto-generated backlinks are links posted by automated tools on online posts and forums with keyword-rich anchor text for websites. These links were all the rage a few years ago when the emphasis was on quality rather than quantity.
How do they affect your SEO rankings?
Automated backlinks can provide short-term gains to your rankings, but once Google figures out that you're using automated tools for backlinking, your website will be in direct violation of Google's guidelines. It falls under link scheming and is considered a spammy tactic to acquire links.
SocialMedia Backlinks
Popular social media platforms like Facebook, Instagram, Reddit, etc., allow users to include a link to their website or blog on their social profiles.
In 2014, Google stated that it considered social media like any other web page that's being searched by users and didn't attribute social media backlinks as a major ranking factor.
How does it affect your SEO rankings?
Since social media platforms have user-generated content, you must attribute social media links as no-follow links. Social media links should be used to increase your online visibility and attract additional traffic volumes to your site, but they have no influence as a ranking criterion whatsoever.
301 Redirect Backlinks
301 redirect is a common way of transferring the user and search engine to a new URL of an old site. These redirects act as a bridge for passing authority between domains. Soon enough, marketers started purchasing old domains with multiple links just to provide their present site with the so-called 'link juice.'
How do they affect your SEO rankings?
If you're considering using 301 redirects just to further your SEO rankings, then think again because Google takes 301 redirects as a spammy and black-hat technique for link building.
InfographicBacklinks
Infographics are information or data that is presented in a visual context. From explaining a process to showcasing trends, infographics have become popular graphic designs to dissipate useful information. Whenever an infographic is shared, Google attributes its creator, which is akin to a backlink to your website.
How do they affect SEO rankings?
Infographic backlinks can be a great tactic to acquire links for your site, but however, there are some elements that you must bear in mind. Ensure that the infographic has a good design, contains accurate and relevant information, and is pointing towards the right source.
Testimonial And Reviews Backlink
Testimonial backlinks refer to leaving a review on another website with a link that directs back to your website. On the other hand, review backlinks are those which are left by users for your products and services on a third party with a link back to your site.
How do they affect SEO rankings?
Reviews and testimonials are considered organic and natural linking building processes and therefore shouldn't be penalized by Google. However, ensure that review and testimonial links aren't pursued or bought, as they would be tantamount to link scheming.
Conclusion
These were the common backlinking techniques applied by marketers and content creators in their quest to reach the top of SERPs. Some of these are considered as ethical while others are penalized by Google for being too spammy.
With regular updates, Google changed the way links were built. The bottom line here is that you have to focus on building high-quality links that are relevant to your niche and provide usefulness to your target audience. With a sound backlink profile for your website, you'll be able to improve your rankings gradually in the SERPs
https://www.hawaiiseowebdesign.com/wp-content/uploads/2022/03/teamwork-business-woman-accounting.jpg
417
626
HawaiiSEO
https://www.hawaiiseowebdesign.com/wp-content/uploads/2022/01/logo1-300x172.png
HawaiiSEO
2022-03-02 09:37:14
2022-11-02 16:41:58
What Type of Backlinks Should I Build for My Website?