What Is User Experience?
In the old designing era, too much emphasis was put on keywords and creating links. But Google now favors sites that prioritize User Experience over others for SERP rankings. Nevertheless, keyword-optimized content is still an important factor in getting better positions on SERPs. Thus, in improving brand exposure, businesses should balance user experience and keyword optimization.
By doing so, users will not only land on your site but will find it useful, increasing the possibility of them returning for more. Creating a fantastic user experience not only depends on design elements but also on user perception, user requirements, and overall user expectation. Unfortunately, despite the high degree of user involvement in making a User Experience (UX) noteworthy and delightful, many organizations ignore user involvement in UX designing.
What is UX design?
User Experience design is also called UXD or UED. It refers to all the different aspects of a user's experience on a website. Some of the aspects that come under user experience design are user interface, graphics that are used on the site, interactivity, and interaction with the user. Businesses aim for conversion of traffic into leads and then leads into sales.
But users find sites through keywords or keyphrases of the information they want. This means that, generally, users land on a particular site due to its content. They search for specific information that we should address in our content to have them directed at our sites by search engines. The new Google search algorithm weighs the usability of a site. It calls for a better User Experience in terms of the site's content, architecture, design, templates, layout, etc. So you need to design your site and create content with the users in mind.
Some good measures of user experience include the number of page visitors and the time they spent on the page during their visit. These measures indicate the usability of a page based on the average number of visitors and the average time they spent on it. Using these measures, you can also determine the sources of traffic that directed the highest quality of visitors.
Why Is UX Experience Important?
In web design and web development, a lot of emphasis must be placed on the User Experience. To guarantee this, the appearance of the website is of great importance, as well as all the framework & functionalities of all major website interfaces. Website designers and developers must bear in mind that users are not well known for their patience.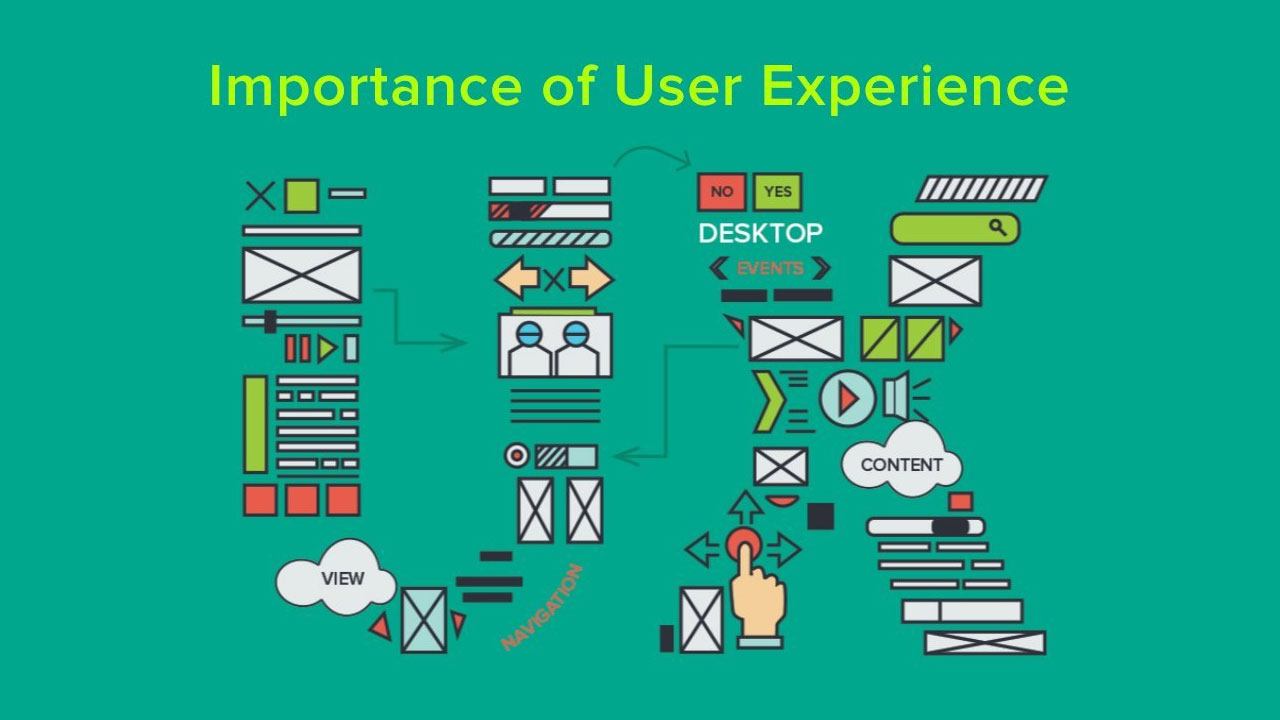 If a visitor or user spends a lot of time trying to spot common user interfaces of your site, it is very likely that the person will just move on to the next website that is user-friendly. This way, you not only lose out on traffic to your site but potential conversation. Also, it affects your brand as the users who experience hardship trying to navigate your website may never return, and you risk seeing your website's conversion rates dwindle. Competent web designers and web developers like Hawaii SEO Web Design understand its importance and put in place strategic measures to guarantee their users the best experiences.
Influences on User Experience
User Experience design not only concentrates on the aesthetic aspects of a site but also on other aspects as well.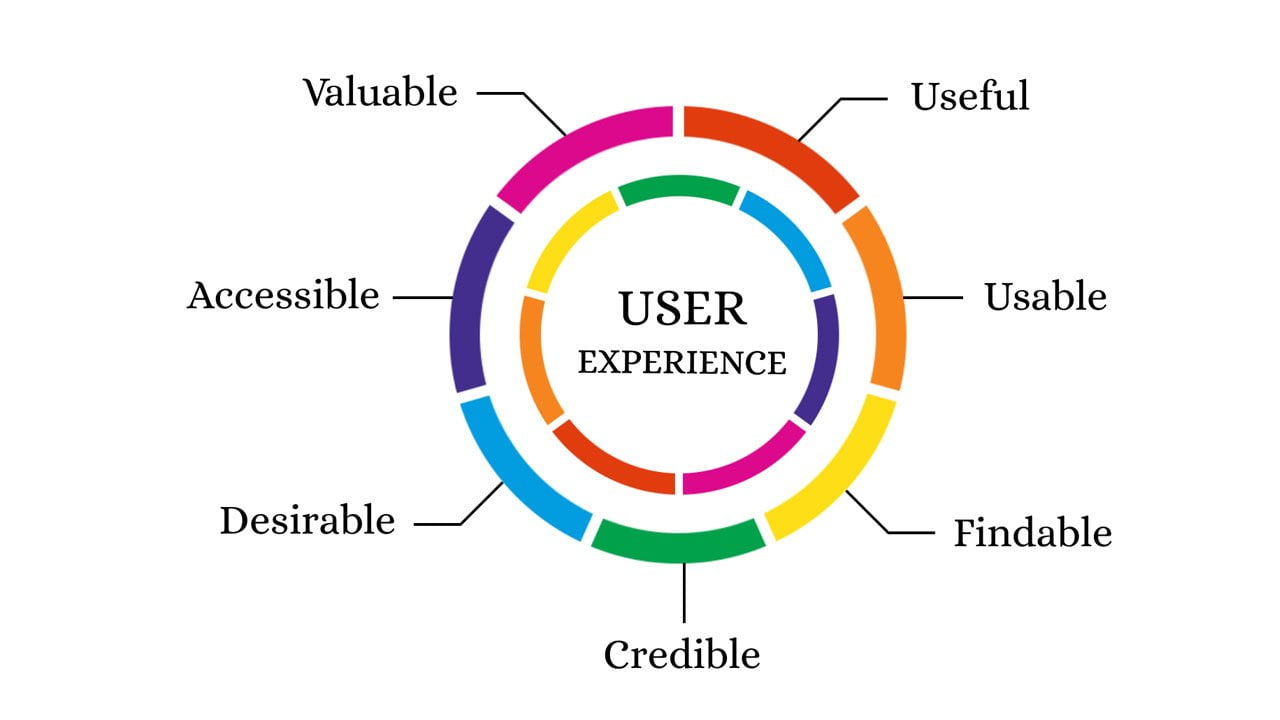 Information Architecture
Web design begins with the information architecture on the website. There are very few people who understand the importance of information architecture for User Experience web design. It is important to design the information architecture of a website based on how potential users will like to navigate through it and use its content. This is what user experience design helps to accomplish.
Graphic Design
The next aspect of User Experience design is the visual elements involved in designing the site. It is also referred to as visual design or user interface design. Some of the things that the visual elements include are site aesthetics, arrangement of different elements on a page, colors used on the site, typography, etc. When designing a site with user experience design, the creators will pay more attention to the preferences of the target user instead of the site owner's personal choice of elements.
Interaction Design
Interaction design is another important element of user experience design. It includes creating opportunities for visitors to interact with the site. This does not necessarily mean a transaction or submission of an inquiry form. It could be the submission of a newsletter, downloading a file, getting a membership, creating a profile, liking the site's social media page, sharing content that is there on the site, etc.
One should be able to strike a balance between the different interactive elements that are being used on the site. It may not be wise to use all the types of interactive elements on the site. This can end up confusing the visitor. The different elements that may be used to help a user interact with the site should also be presented in such a way that they complement each other, try and anticipate what a user may do on a particular page, and maximize the user's engagement.
Usability Design
Though usability design may be similar to interaction design in some aspects, one should not confuse the two of them. Usability is not just interaction. It is more than interaction. Use of content on the page, navigation from one page to another, deciding the format of presenting the content on the page, and determining how this content will coexist with each other all come under usability. The main function of usability design is a little different from interaction design.
Interaction design's main aim is to maximize user's interaction with the site. On the other hand, usability design recognizes the fact that all users may not want to interact with the site. Usability design attempts to maximize the use of the site for such visitors by encouraging them to use more of the content on the page in a creative manner.
User Experience design is more than just creating a good-looking website for the user. The entire purpose of creating a website may be lost if your user does not have a good experience on the site. Also, with the kind of competition that is there today, you cannot ignore User Experience. This can have a bad impact on the performance and popularity of your site. That is why it is important to hire a professional web design company like Hawaii SEO Web Design, which has worked in creating User Experience designs before and gives it as much importance as any other aspect of custom website design.
https://www.hawaiiseowebdesign.com/wp-content/uploads/2021/06/what-is-ux.jpg
720
1280
HawaiiSEO
https://www.hawaiiseowebdesign.com/wp-content/uploads/2022/01/logo1-300x172.png
HawaiiSEO
2021-06-16 16:33:48
2022-11-04 08:13:20
What Is User Experience?