A key component for a profitable business is knowing what Makes a Website good. The task is to make sure that your website not only attracts prospects but provides them with information that they are searching for. Also, it should entice them with products or services that will enable them to make progress or overcome an obstacle with their interest. The challenge is to have good design, compelling content, and a user-friendly interface while also ensuring that your website is search engine optimized & friendly so that search engines like Google and Yahoo can index it and all of its pages.
So What do you Want on Your Business Website?
As any business requires customers, your first mission is to get them to the website. This is done by ensuring that you have lots of links on other websites that point back to your own. A link located on a relevant website will have a much greater value with search engines than having links scattered anywhere.
Don't forget that quality & effective strategies will always be more important than quantity in this respect. When lots of quality links are established, your website will rise up the search engine rankings, where they will be seen by those searching for the very information you are offering.
When the prospect lands on your website, they will be expecting to see information related to what made them click the link in the first place. It will be a waste of time for someone to click your link and find that the landing page is completely different from what they expected. Relevancy & Web Design Fundamentals cannot be underestimated here. The prospect will be seeking further relevant information, and this is the opportunity for you to provide it for them.
Writing articles based on various Keywords about your market gives your website added depth and relevancy, contributing to its authority and importance within the market. The search engines will always give more prominence to websites with lots of pages filled with relevant content. The ideal structure is to create content pages with each of the articles linked to their own sub-page.
As there is nothing more damaging than landing on a website with little to no graphics, make sure your website has appropriate graphics that adhere to Website Designing Guidelines. Don't forget to include a lot of linking between the website's pages, and make sure the link wording contains top keywords related to the page you're linking to.
Although your primary goal may be to sell your product, your website must have a sign-up form where you collect the prospect's email address in return for a free resource. They will then be added to your email list so that you can stay in touch with them by sending them useful information and informing them on how your product can help them advance or overcome a challenge.
How to Make a Good Website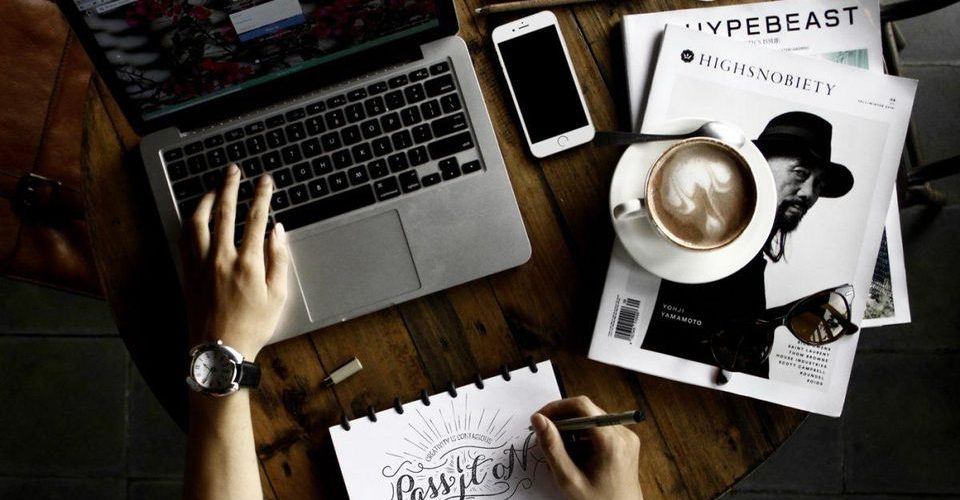 Websites are not just design and layout. In fact, it is the structure of the website that makes it good and worth revisiting. When we look at what Makes a Website good, we really need to look at the components that go into the site's structuring, which can be broadly divided into visible and invisible aspects.
The visible aspects make the final version of the website or what is shown on the browsers. This, though, is just the tip of an iceberg. It only shows a fraction of what actually goes into the making of the website. It is only a comprehensive strategy & essential elements that lead to the Designing A Good Website that is ultimately displayed on web browsers.
95% of what Makes a Website good lies beneath the surface. The designer should know the website's objectives, which will help them build a strategy, the outcome of which can only be a good & Effective Websites. The strategy should include all Website Design Principals & Website Concept such as:
Technology choices
Graphic design
Architecture
Programming
SEO Planning
Content production
Maintenance strategy
Marketing and promotion
In this ever-changing world, it is also crucial that your website is ready for the future. Strategize your site in such a way that it will hold for five years down the line. Your scope of business may be small today, but a couple of years later, you may well be heading a multinational corporation all through that one site. For this reason, the architecture of your site should be adaptable and cope with technological innovations and business growth.
A good website design is what Makes a Website great. It should be a design that incorporates all the essentialities and still remains understandable by others as well as the search engine. This is to make the site flexible so that future revisions can be made on need & want basis without compromising the website's quality. Complying with the W3C website design standards can ensure this happens fairly easily.
A good website is also search engine friendly, meaning it has clear keywords duly incorporated into the headers and domain names for the bots to crawl and find with ease. Usage of graphic images and animations instead of focused keywords can mislead the search engine bots making your site useless for their result page.
What Makes A Good Website Design
What Makes a Website design good? What is it about a home page that sets it apart from the competition? There are several things you can do to improve the functionality and aesthetics of your site.
Let's start with the aesthetics:
1. Free up the clutter. Too many words and selling points crammed together, all vying for attention, making it messy. Space out your text so that it is easy to read. Adding white space between text and images and adding small areas of white space in general help give the site a clean, organized look.
2. Choose your colors, and choose them wisely. Bright colors can get someone's attention, but don't blind them! Go bright, but not neon bright, unless you are using those colors as accents. Make sure that the background color and text color are not hard on the eyes. While the white text on a black background might look cool, this can be difficult for some people to read. When in doubt, stick with black text on a white background.
3. Consider your first impression. What is the first thing people will think of you in the first split second after your site loads? Does it look professional? Have you established credibility with your design, or have you already lost it? Have a few friends give you their immediate impression. Do you have lots of tacky, flashing graphics? That's probably not a good idea. A clean layout that starts with a slideshow and a clean navigation bar is probably a better idea.
Now for the functionality:
1. Remember the basics. This means doing regular upkeep on your site: do all of your links still work? Are all of the images loading correctly? Is your online form still sending the submissions to your email? Make sure everything is up to date.
2. Can potential customers find information at a glance, or do they have to dig for it? Have your main pages listed in your navigation bar (example: Home, Our Story, Gardening Services, Lawn Care Products, Blog, and Contact Us). Make it simple & easy for people to get the information they need quickly and without frustrating them.
3. Consider adding CTAs. CTAs are "Call to Action" buttons and are usually found halfway down the home page. Use these to tell your views to "do" something. (example: Register Now!, Request a Quote, Learn More!, Read our Testimonials!). Then link these buttons to the correct pages on your site.
As can be seen, what Makes a Website good for a business is not one or two elements but a combination of various methods to make your website attractive not just to the visitor & customers but also to the search engines. Knowing what makes a good website won't do you any good if your website is old-fashioned and not attractive.
If your website represents your business, you really should start with upgrading it, and the best way to do so is by using good Website Design Principals. It can boost your site, make it more vivid and colorful, and a lot more appealing for your future clients.
Whether it is a five-year-old kid or a retired officer, they should be able to navigate through your site with ease & clarity. Using menu systems, color, and content notifications, placing internal links on all pages to lead back to the home page is what Makes a Website good & user-friendly. Considering the broad user base that the website needs to cater to, this may be quite a daunting task yet achievable with the right strategy and expertise.
https://www.hawaiiseowebdesign.com/wp-content/uploads/2021/04/photo-1453928582365-b6ad33cbcf64.jpg
1000
1504
HawaiiSEO
https://www.hawaiiseowebdesign.com/wp-content/uploads/2022/01/logo1-300x172.png
HawaiiSEO
2021-04-09 16:36:28
2022-11-02 16:43:53
What Makes A Good Website?